Blues Jams Chicago to Milwaukee…..and then some…..
Jam List currently not being updated as overwhelming majority of jams are shut down due to the pandemic. List will be updated as vaccine rollout continues and gets to a point where live events can return safely
One Jam that has gone on-line is the Wednesday Water Hole Jam Facebook Live Blues Open Mic hosted by yours truly, 8pm. Chicago blues musicians welcome to sign up for a 20-min time slot
Low-reen's Live Blues List January 2020
In memory of Dirty Otis …join a Band, not a Gang…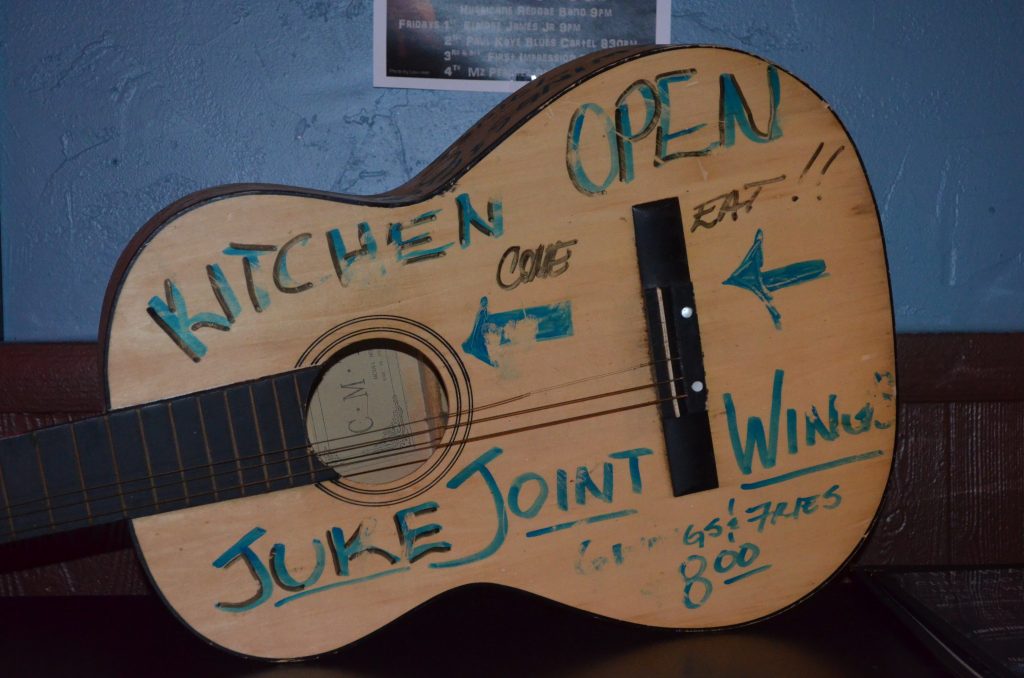 JAM TIME! Got your picks & sticks? Gotta Go Jam? Then you are in the right place! Blues jams come & go, I started this list to try to keep up! If you hear of one that's not on the list, or have a correction, please let me know. Low-reen's Live Blues List is updated at least monthly. Call ahead: these things change minute-to-minute!! Also be sure to drop a few bucks at the establishments that hosts these jams: buy a drink – if you don't drink, buy some food or buy your friend a drink – otherwise the jams go away, and NO ONE wants that!
Join the Mailing List / Updates / Corrections / List your Jam: BlackCatBones@sbcGlobal.net
Quick Updates & Jam Pictures: www.Facebook.com/LowreensLiveBlues
~~~~~~~~~~~~~~~~~~~~~~~~~~~~~~~~~~~~~~~~~~~~~~~~~~~~~~~~~~~~~~~~
Blues Jams (call ahead, they change frequently!)
Sundays —–"Let dat boy boogie woogie! It's in 'im, and it got to come out!" – John Lee Hooker
The Baaree, 105 S Main, Thiensville, WI, hosts Colin Loman & Robert Allen Jr, 4-7pm
Bender's, 409 E Northwater St, Silver Lake, WI, host Ronnie 2x, Mark Ricky, 3-7pm
The Bunker, 29224 Evergreen, Waterford, WI (262) 514-2442, 2-6pm
Crossroads of Ivanhoe, 20915 W Park, Mundelein, IL, host Kent Lewis, 2-5pm weather permitting in the beer garden, 2nd & 4th Sundays
Cuzin's Neighborhood Bar, 17704 Oak Park Ave, Tinley Park, IL (708) 633-1144, host Billy King, 4-8pm
The Grove, 2008 Main St, Spring Grove, IL (815) 675-0220, host Marie Martens, 2-5pm, seasonal- weather permitting outside under the big tent
Hawg Heaven, 10306 Antioch Rd, Salem, WI (262) 862-7777, host Marie Martens, 6-10pm
Humble Pub, 336 Green Bay Rd, Highwood, IL (847) 433-6360, host Low-reen & Firehouse, 4th Sundays 2-5pm
Joe's K Ranch, 4840 S Whitnall, Cudahy, WI. Various hosts. 1-4pm (4th Sun) $5 donation
Kegler's Pub, 905 Theodore St, Crest Hill, IL (815) 722-1089, host T-Bird Huck, 630-1030pm, kitchen open until 10pm
Kingston Mines, 2548 N Halsted, Chicago, IL (773) 477-4646, www.KingstonMines.com, host Linsey Alexander 6-9pm. Also blues on a second stage.
Pour House, 9031 N 1200 W, DeMotte, IN (219) 345-7687, host Wailin' Ray & the Legendary Homewreckers, 6-10pm
Red's Steak & BBQ, 11011 N Main St (US Rt 12), Richmond, IL (815) 678-4637, host Glenn Davis, 2-6pm
Woodlawn Tap, 1172 E 55th St, Chicago, IL (773) 643-5516, host The Woodlawn Four (Dave Waldman, Willie Greeson, LG, Scott Dirks), 4-8pm
X-ray Arcade, Cudahy, WI, 4-1030pm (2nd Sundays)
Mondays —–"A bad rendition of you is better than a good rendition of somebody else." – Willie Dixon
Buddy Guy's Legends, 700 S Wabash, Chicago, IL (312) 427-1190, www.BuddyGuys.com, host Jimmy Burns alternating with Brother John, 9:30pm, $10 cover (free for jammers, $5 for jammer's guests)
Johnny's Blitz, 20 N Cass, Westmont, IL (630) 541-9015 6pm
Paulie's Pub & Eatery, 8031 Greenfield, Wauwatosa, WI. Host Christopher John, 8-11pm
The Quarry Entertainment Center, 2123 E 75th St, Chicago, IL. "Burgers, BBQ, & Blues" (312) 970-6461. Host Michael Damani, 7-10pm. $10. Special times free meal deals for seniors- must call ahead for senior deal
Up & Under Pub, 1216 E Brady, Milwaukee, WI (414) 276-2677, host Misha Siegfried, 9pm
VFW, 1015 Center Ave, Janesville, WI (608) 754-4342 6:30-10pm except 2nd Monday (also check out 2nd Sunday 12-4pm concertina jam!)
Tuesdays —–"I stone got crazy when I saw somebody run down them strings with a bottleneck. My eyes lit up like a Christmas tree and I said that I had to learn" – Muddy Waters
Beer Geeks, 3030 45th St, Highland, IN (219) 513-9795, 7pm
Brewtown Eatery, 5121 W Howard, Milwaukee, WI host Jeff Stoll & Dave Miller, 6-9pm, all ages, blues & jazz
Cuda's Bar & Grill, 27045 Grass Lake Road, Antioch, IL (224) 788-9145, host JB Ritchie & Bruce Williams, 8pm-12
Fanella's, 26842 W IL-134, Ingleside, IL (847) 546-8282, host Marie Martens, 7pm, first Tuesdays, open mic
Fuller's Pub, 3203 W Irving Park, Chicago, IL (773) 478-8060, hosts Da Menace or The Bad Signs, 9pm, first Tuesdays
Gallery Cabaret, 2020 N Oakley, Chicago, IL (773) 489-5471, www.GalleryCabaret.com
Gelsosomo's Pizzeria, 11319 Broadway, Crown Point, IN (219) 662-2828, host Nicholas Kazonis, 630-930pm
Kim's Lakeside, Pewaukee, WI, host Robert Allen Jr, 8-11pm (1st, 2nd, 3rd Tues)
Mamie's, 3300 W National, Milwaukee, WI (414) 643-1673, www.Mamies.net, host Marvelous Mack, 8pm-12
Vaughan's Pub, 2917 N Sheffield, Chicago, IL, 9pm-12
Wooden Nickel, 444 Lake View Ave, Highwood, hosts Ari Mintz, 7-10pm
Wednesdays —– "Music is so naturally united with us that we cannot be free from it even if we so desired" -Boethius
Blarney Stone, Chicago, IL, host Mondo Cortez
B.L.U.E.S. on Halsted, 2519 N Halsted, Chicago, IL (773) 528-1012, www.ChicagoBluesBar.com, host Big Ray & Chicago's Most Wanted (1st & 3rd) alternating with Rodney Brown & Hotrod. Last Wed Ladies jam hosted by Big Ray 9:30pm-1:30
Boyd's Hideout, 25344 Richmond Ave, Antioch, IL (847) 838-9121. Host John Linczmaier
Cedarburg Cultural Center, W62 N546 Washington Rd, Cedarburg, WI www.CedarburgCulturalCenter.org, 7:30pm (1st Wed, open mic)
Chewy's Place, 564 W 18295 Martin Drive, Muskego, WI. Host Robert Allen Jr
Conway's Smokin' Bar & Grill, 2127 W Wells, Milwaukee, WI (414) 344-1262, host Big Johnson & the Thrusters, 9pm-12
Drunken Duck, 5906 W Burnham, West Allis, WI. 7pm
Elbo Room, 2871 N Lincoln Ave, Chicago, IL (773) 549-5549 www.ElboRoomLive.com, host Matthew Alfano, (open jam) 8pm-1
Fire On Water, 518 N Water St, Milwaukee, WI (414) 291-4411, 8:30pm-12
Harry's Cafe & Place, 808 W Main St, Lake Geneva, WI (262) 248-3494, host Glenn Davis & the Cruise Control Blues Band, 8:45pm-12
House of Blues Back Porch Stage, 329 N Dearborn, Chicago, IL (312) 923-2000, various hosts, 10pm, pro jam, $10 but free if dine in prior to show
Iron Mike's, 6357 S. 27th St, Franklin, WI. Hosted by B Lee & KZ, 7pm. Acoustic
Island Bar & Grill, 13414 Olde Western, Blue Island, IL ( 708) 371-4400, www.IslandSportsBarAndGrill.com, host Marco T & the Money Shot Band, 8pm
Liquid Blues, 126 N Benton St, Woodstock, IL (815) 337-7254, www.LiquidBluesBar.com hosted by the Stumblers, 730pm-1am
Looney's Pub, 40805 N Illinois 83, Antioch, IL (224) 788-8672, host Carter Hoyt, 8pm, 50c wings
Mecca Supper Club, 6666 N Northwest Hwy, Edison Park, IL (773) 775-1077, www.MeccaSupperClub.com , 9pm-1am, various hosts (open mic)
Montrose Saloon, 2933 W Montrose, Chicago, IL (773) 463-7663, hosts Friends of Chloe, 8:30pm (blues jam is 3rd Wed- other Weds have other types of jams including bluegrass, open mic, electric)
Pendulum Pub, New Berlin, 730-1030pm
PJ's Pourhouse, 5635 W 87th, Oak Lawn, IL (708) 229-0850, host Pat Taylor & Friends, 7-10pm
PS Pub, 771 W Dundee, Wheeling, IL, host various 8pm-12m
Side St Tavern, 18401 N Creek Dr, Tinley Park, IL (708) 928-8080, host Steve Kostakes, 7-10pm, acoustic, piano, bass
Water Hole Lounge, 1400 S Western, Chicago, IL (312) 243-7988, host Low-reen & Maxwell St Market Blues & special guests, 8pm-12, no cover, free street parking, kitchen open
WMSE Early Blues Jam @ Puddler's Hall, 2461 S St Claire, Milwaukee, WI. 7-10pm
Thursdays —–
Bootleggers, 25491 W Old Grass Lake Rd, Antioch, IL (847) 395-0050, host Bobby Miller, 9pm
Cantigny VFW, 826 Horseshoe Drive, Joliet, IL www.VFW367.org (815) 722-5398, 7-11pm
Coop's Den, 148 W Boughton Rd, Bolingbrook, IL (630) 759-0148 www.CoopsDen.com host Al "Hurricane" Spears, 8-11pm (every other Thurs)
Crystal's Bar, 1402 – 52nd St, Kenosha, WI, host Andrew Gray, 8pm
Cuzins, 2825 W 127th Ave, Blue Island, IL. Host Billy King, 630-10pm (open mic)
Envy's Pub, 3625 W 159th St (just E of I-57), Markham, IL (708) 331-5860, hosted by Little Johnny, 8-11pm
Green Town Tavern, 110 S Genesee, Waukegan, IL (847) 244-1001, www.GreenTownTavern.com, host Chris Sipos, 8pm-12:15 (open mic)
Harlem Avenue Lounge, 3701 S Harlem, Berwyn, IL (708) 484-3610, www.HarlemAvenueLounge.com, hosted by Miles Minor, 8:30pm-12:30
Henry & Wanda's, 501 6th St, Racine, WI (262) 632-1772, www.HenryandWandas.com, host Roy Edwards, 9pm-12am, 2nd & 4th Thurs
The Hideaway, 13404 Olde Western Ave, Blue Island, IL (708) 385-8535, host Marco T, 8pm (every other Thurs)
Jesse's Tavern, 10501 S Ridgeland, Chicago Heights, IL (708) 499-0048, various hosts, 8pm
Johnny's Blitz, 20 N Cass, Westmont, IL (630) 541-9015 6pm
Lakerz Sportz Bar, 118 E Wisconsin, Oconomowoc, WI (262) 569-2734, 8:30-11pm
The Law Office Pub & Music Hall, 226 S Bridge, Yorkville, IL (630) 882-9559. Hosted by Al Spear's Hurricane Project, 730-1030pm
Moe's Tavern, 2937 N Milwaukee, Chicago, IL (773) 227-2937, 9pm
Redline Tap, 7006 N Glenwood, Chicago, IL, 8pm (open mic)
Rosa's Lounge, 3420 W Armitage, Chicago, IL (773) 342-0452, www.RosasLounge.com, James Wheeler Blues Jam hosted by Little Ed, 9:30pm-1:30
Sheer Lounge, N112W16560 Mequon Rd, Germantown, WI (262) 251-1234, host Robert Allen Jr, 8:30-11:30pm
TC Pub, 9700 S Cicero, Oak Lawn, IL (708) 425-4252, www.facebook.com/pages/T-C-Pub/ host Rev T & the Bluez Factor Revival, $1 drafts, free hot dogs
Theatre Unchained, 1024 S 5th St, Milwaukee, WI (414) 391-7145, host Craig Omick, 8-11pm
Union Park Tavern (formerly Pete's Place), 4520 8th Ave, Kenosha, WI (262) 652-6454, MAAM Jam (Musicians Advancing & Assisting Music) 3rd Thursday, various hosts, 8pm-12. Other Thursdays open mic
Uptown Tap & Eatery, 24035 Lockport, Plainfield, IL
Whammy Bar, 6139 W Beloit Rd, Milwaukee, WI (414) 763-2873, hosts Killer Clowns, 8:30pm-12:00 (1st Thurs)
Wooden Nickel, 444 Lakeview, Highwood, IL (847) 266-0550, host Barry Gold, 8-11pm
Fridays
Dopp's Bar & Grill, 1753 S 68th St, West Allis, WI (414) 257-1400, host Craig Omick & friends, 9pm (open jam)
Dwight House, 35366 N US Hwy 12, Ingleside, IL (847) 973-1476, host Aaron Hermann, (open electric jam) every other Fri 9pm
Hap's North End Tap, 83 Hankes Ave, Aurora, IL (630) 859-2945, 9pm
J Martins Tap, 81 E 34th St, Steger, IL (708) 755-5240, host Bob E Lee, 9pm-1
Las Margaritas, 6869 W Forest Home, Milwaukee, WI (414) 321-9800
Nite Cap, 5007 W Irving Park Rd, Chicago, IL, (773) 282-8654 (open jam)
Pendulum Pub, 1959 S 124th St, New Berlin, WI, host Bentley & Tucker, 730-11pm
Pin & Tonic, 643 Dixie Hwy, Beecher, IL, host Bob E Lee, 7-10pm
Saturdays
Celtic Knot, 626 Church St, Evanston, IL (847) 864-1679 (last Sat)
Out of the Area Jams: check with local blues societies!